Board of Directors
A 29-member Board of Directors governs Visit Sacramento, meeting monthly to review and approve staff-proposed programs, goals and objectives and set policy. Directors are Visit Sacramento members representing all segments of the local business community. Directors serve two four-year terms after which they are eligible for re-election after the absence of one year from the Board.
The Mayor of the City of Sacramento, the City Manager of the City of Sacramento, the County Executive of the County of Sacramento, the General Manager of the Sacramento Convention Center, the President and CEO of the Sacramento Metropolitan Chamber of Commerce, the Executive Director of the Downtown Sacramento Partnership, and the Director of Airports of the Sacramento County Airport System or their designees are Industry Advisors of the Board.
A chairperson, immediate past chair, two vice-chairs, secretary, and a treasurer form the Board's Executive Committee. The committee meets as required with the power to act as the full board, with the exception of amending or repealing the Bureau Bylaws.
Click here for Visit Sacramento Board meeting information.
Visit Sacramento Board Of Directors 
2020
Executive Committee Members


Shelly Moranville
Board Chair
Residence Inn by Marriott - Capital Park, General Manager


Scott VandenBerg
Immediate Past Chair
Hyatt Regency Sacramento, General Manager


Sami Qureshi
First Vice Chair
Hilton Arden West, General Manager


Kipp Blewett
Second Vice Chair
Rubicon Partners, Partner


Dennis Raymond
Treasurer


Nikki Carlson
Secretary
Kimpton Sawyer Hotel, General Manager
Directors


Christine Calvin
Crocker Art Museum Director of Marketing & Communications


Joe Chiodo
Sacramento News & Review, Publisher


Henry De Vere White
De Vere's Irish Pub, President


Terry Harvego
Harvego Enterprises, LLC, Director


David Huber
Crowne Plaza Sacramento NE, General Manager


Bay Miry
Miry Development, Principal


Patrick Mulvaney
Mulvaney's B&L
Josh Nelson
Selland Family Restaurants, CEO/CFO


Rick Pickering
Cal Expo/State Fair, CEO


Mabel Salon
UC Davis, Director of Community Relations


Alex Rodrigo
Sacramento Kings, SVP & General Manager


Heather Andrade-Neumann
Golden 1 Credit Union, Senior Vice President, Chief Human Resources Officer


Greg Shaw, PhD
California State University, Sacramento, Associate Dean for Operations


Barry M. Miller
Holiday Inn Sacramento Downtown-Arena, General Manager


Erika Bjork
Matters of Import, Principal


Stacey Kauffman
Entercom Sacramento, SVP Market Manager


John Lambeth
Civitas, President & CEO
Royce Pollard
Doubletree by Hilton, General Manager
Steve Young
Geweke Hospitality, Director of Operations
Industry Advisors


Michael Ault
Downtown Sacramento Partnership Executive Director


Amanda Blackwood
Sacramento Metro Chamber, President & CEO


Howard Chan
City of Sacramento, City Manager


Mark Davis
Sacramento County Airport System, Economic Development Specialist, Commercial Strategy


Darrell Steinberg
City of Sacramento, Mayor


Matt Voreyer
Sacramento Convention Center, General Manager


Kim Nava
County of Sacramento, Communication & Media Director


Emily Baime Michaels
Executive Director Midtown Association
Free Visitors Guide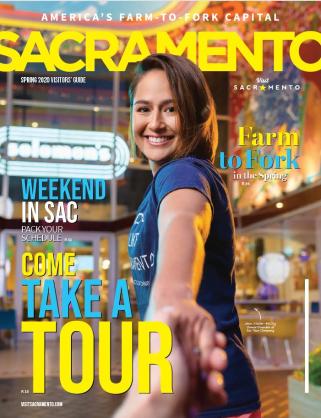 Get Inspired:
by the people and places of Sacramento in the digital Visitors Guide.
Getting Around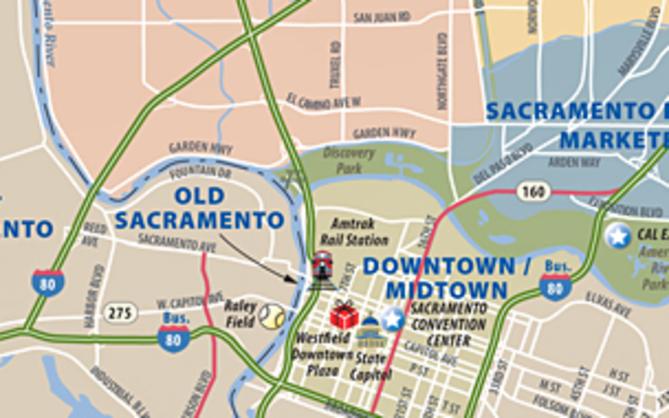 Things to Do