TOURISM
Staff Bios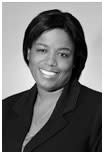 Sonya Bradley
(sbradley@visitsacramento.com)
Chief Marketing Officer
Sonya Bradley started with Visit Sacramento in 2002 as Director of Marketing Services. She took the reins as Vice President of Marketing in 2007, responsible for the strategic development and execution of the "Discover Gold" brand strategy for the convention and tourism (trade and consumer) markets. She's responsible for the development of Visit Sacramento's strategic business plan; managing marketing strategies, tactics (media buying, direct marketing, web site and trade shows) and budget; and overseeing the seven-person marketing team that includes marketing services, tourism marketing, market intelligence and graphic design.
Before joining the Visit Sacramento, Bradley worked at the San Jose CVB for eight years serving in various marketing communications capacities, and prior to that in retail advertising for a major drug store chain. She has a Bachelor of Arts degree from Pepperdine University and a Masters of Science from San Jose State University. She's a first-degree black belt in Tae Kwon Do and enjoys spending time with her family, going to baseball games, traveling and reading.
Free Visitors Guide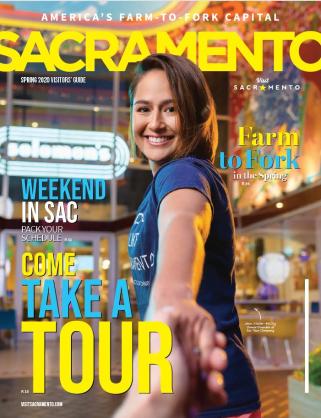 Get Inspired:
by the people and places of Sacramento in the digital Visitors Guide.
Getting Around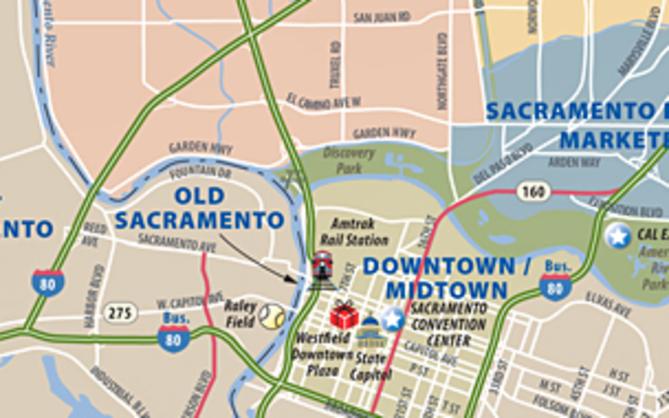 Things to Do