Visitor Resources
From locating LGBTQ-friendly businesses to more specific resources to fit the needs of the LGBTQ community, Sacramento has several resources for our LGBTQ residents and visitors. Visit Sacramento is proud to work with the following LGBT organizations. 
The Sacramento LGBT Community Center creates events, programs, and pathways to services that help lesbian, gay, bisexual, and transgender people feel welcome, needed and safe. We envision a Sacramento region where sexual orientation and gender identity and expression are recognized as a spectrum of valued personal characteristics, universally respected and affirmed. The center website provides several link to community resources including Advocacy, Arts and Culture, Faith Communities, Community, Social, Business, HIV, Sexual, Health & Wellness, Research Studies Page, Scholarships, Trans Resources, Sports & Leisure, Veterans & Seniors, and Youth & Families.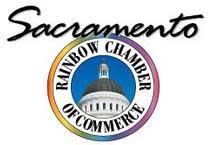 The Sacramento Rainbow Chamber of Commerce is a regional chamber of commerce serving LGBTQ business owners and professionals and their allies in the six-county Greater Sacramento area. Like any chamber of commerce, Rainbow Chamber provides programming and services designed to help member businesses succeed and grow, including monthly networking mixers, educational and professional development workshops, government contracting opportunities, and partnerships with other community and business organizations. In addition, Rainbow Chamber works closely with government agencies and community-based organizations to help build a diverse, inclusive and prosperous business environment in Sacramento and California. The Chamber also works to build relationships with other diversity organizations and to support policies and laws that promote LGBT equality. The Sacramento Rainbow Chamber of Commerce is one of six LGBTQ chambers in California affiliated with the National Gay & Lesbian Chamber of Commerce. 

Rainbow Pages is your source for LGBTQ-friendly businesses covering Northern California from the Bay Area to Sacramento.