Old Sacramento Waterfront
Old Sacramento Waterfront is a unique 28-acre National Historic Landmark District and State Historic Park that lives in homage to California's beginning with the Gold Rush of 1849. The district is located along the beautiful Sacramento River. Bustling with activity, it is alive with shopping, dining, entertainment, historical attractions and world-renowned museums set within the time of the California Gold Rush and the Transcontinental Railroad.
Old Sacramento Waterfront features dozens of recreated or restored buildings from the Gold Rush era. Wooden sidewalks, horse-drawn carriages and living history characters provide a glimpse into 19h-century life.
Take the train directly to Old Sacramento Waterfront, walk to nearby hotels and enjoy a weekend experiencing the fun.
Shopping and Dining 
Old Sacramento Waterfront isn't a place lost in time. It's a thriving business and residential district full of shops, restaurants and nightlife in a historic setting. Tour a museum, have dinner and then catch a comedy show or browse unique locally owned shops selling everything from candy to clothing to artisan olive oil. 
Free Visitors Guide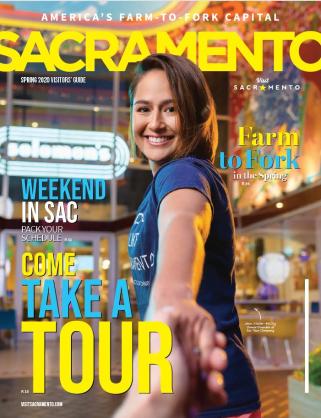 Get Inspired:
by the people and places of Sacramento in the digital Visitors Guide.
Getting Around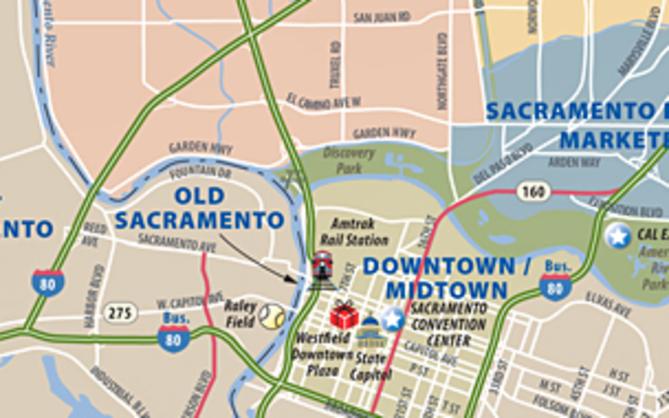 Things to Do